Luxe Sunset Boulevard Hotel - Los Angeles
34.0726

,

-118.46857
Los Angeles

,

United States

|
239US$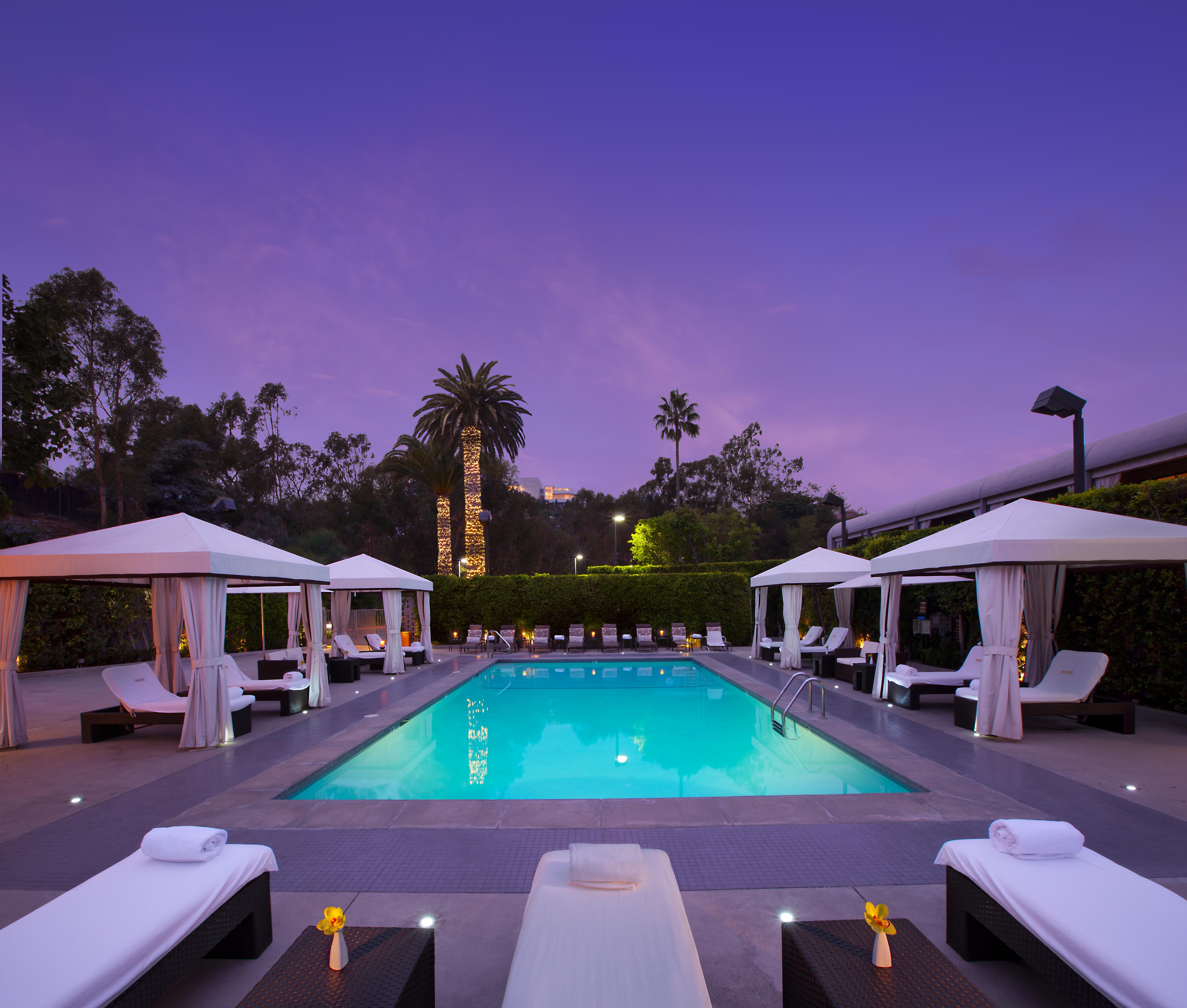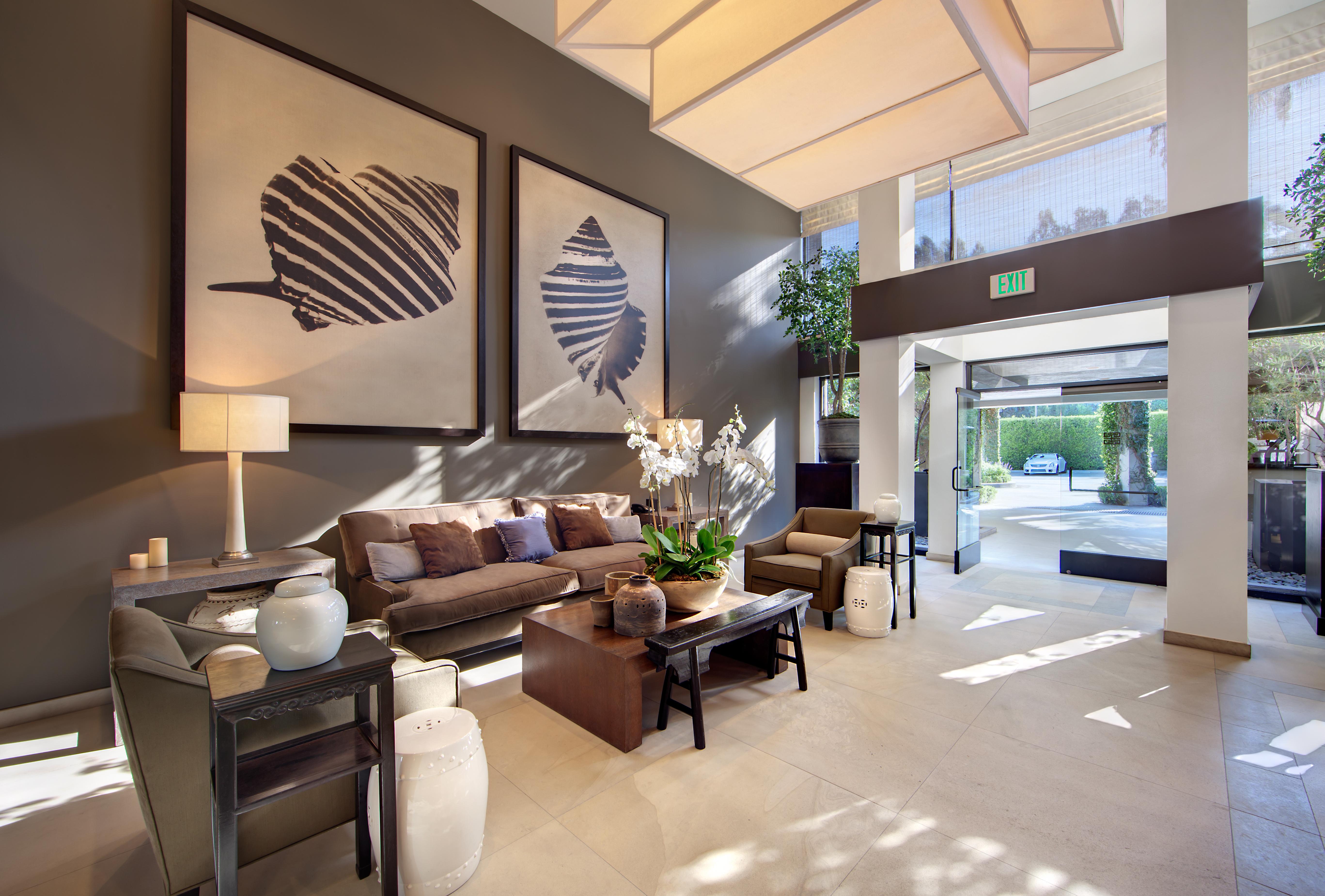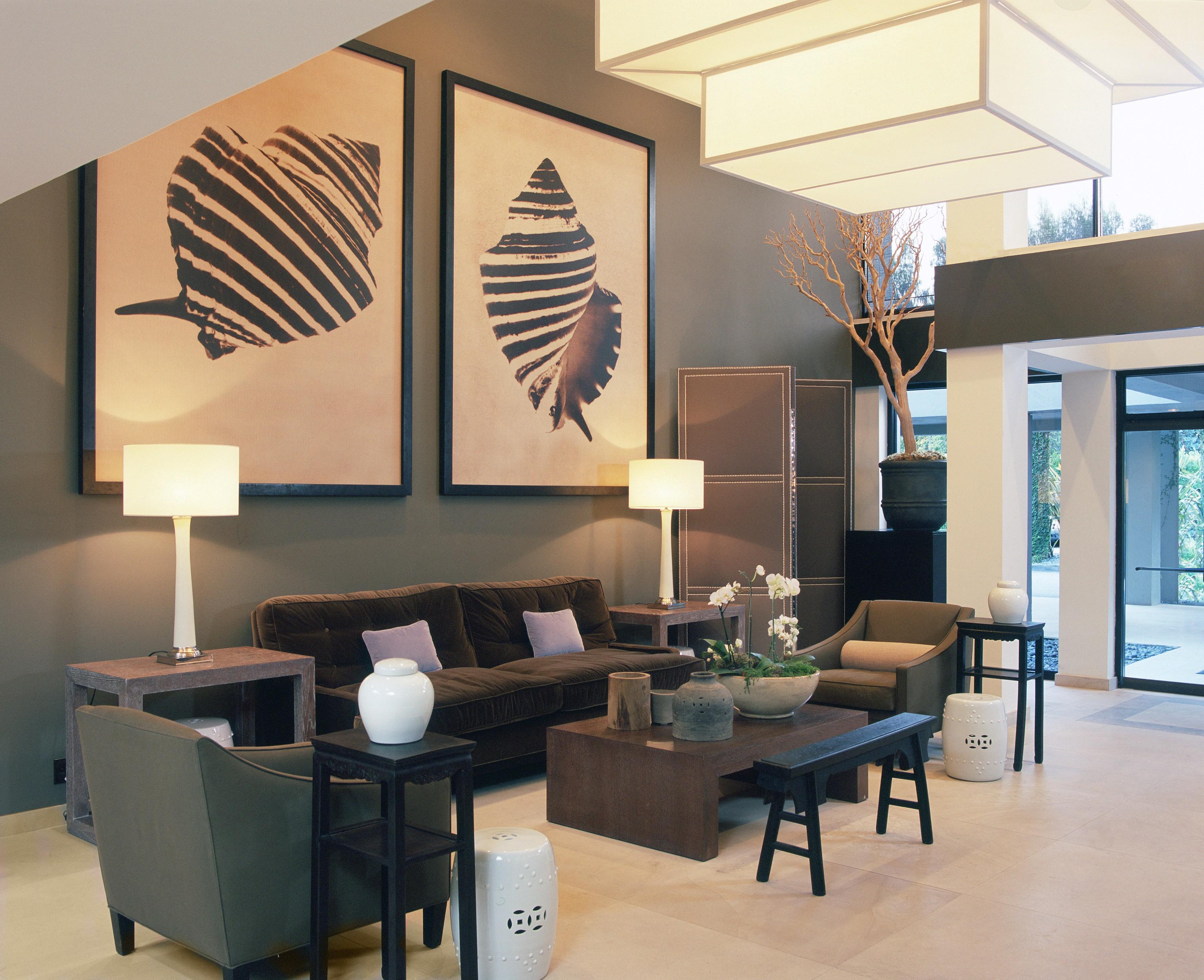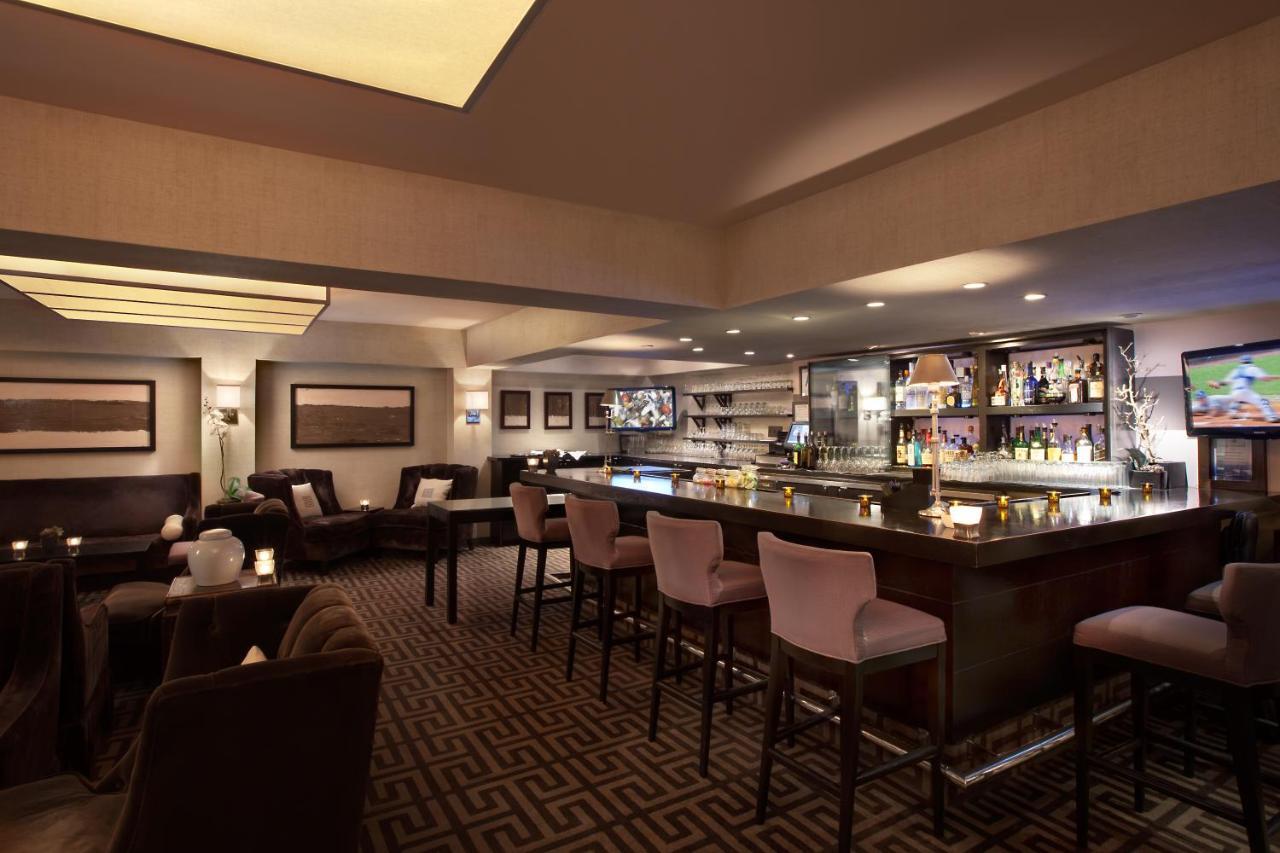 Address
11461 Sunset Boulevard
,
Los Angeles
,
California
,
United States
,
90049
, California
Overview
Located approximately 20 minutes' stroll from Easton Softball Stadium in Los Angeles, the 4-star Luxe Sunset Boulevard Hotel offers a Spa including sauna facilities and an outdoor swimming pool. Featuring WiFi in public areas, the hotel also has amenities like a storage room and a beauty salon.
Location
Set approximately 1.5 miles away from The Getty Art Museum, this Los Angeles hotel also gives access to such sports venues as Jackie Robinson Stadium, which is 1.5 miles away. The Luxe Sunset Boulevard is lined with a park, bars and a stadium, while University of California is approximately 1.6 miles away. The property also lies right by greenery and parks. Luxe Sunset Boulevard Hotel allows you to enjoy such natural sights as the 10.7 acres Douglas Park 2.3 miles away.
Thanks to a location right by expressway, this hotel is well-connected with other parts of Los Angeles.
Rooms
The Los Angeles property has 161 rooms, some of them comprise a terrace and a dining area, and have self-catering options like a mini-fridge-bar, coffee and tea making facilities. They offer king size beds or double beds in the bedrooms.
Eat & Drink
Angeleno-Main Kitchen is situated a short distance from the hotel.
Leisure & Business
Guests can request for a sunbathing terrace and spa therapy at an extra charge. Beach facilities at Luxe Sunset Boulevard Los Angeles include sun loungers and parasols. Guests can work out in a gym facility. Finally, the Los Angeles hotel houses meeting rooms featuring a xerox and a work desk.
Internet
Wireless internet is available in the entire hotel for free.
Guest Parking
Private parking is possible on site at USD 47 per day.
The personnel at the hotel speaks English, Spanish, Tagalog / Filipino.
Year renovated:   2007.  Number of rooms:   161.
Facilities
Most popular facilities
24-hour services
24-hour reception
24-hour security
Swimming pool
Outdoor swimming pool
Heated swimming pool
Private beach
Sun loungers
Beach umbrellas
General
Wi-Fi
Parking
24-hour services
Swimming pool
Air conditioning
Facilities for kids
Private beach
Sports & Fitness
Fitness center
Tennis court
Fitness studio
Services
Room service
Housekeeping
Car rental
Laundry
Dry cleaning
Happy hour
Dining
Restaurant
Bar/ Lounge area
Business
Business center
Meeting/ Banquet facilities
Fax/Photocopying
Spa & Leisure
Heated swimming pool
Outdoor swimming pool
Beach umbrellas
Sun loungers
Sun terrace
Spa & wellness center
Shallow end
Room features
In-room air conditioning
Heating
In-room safe
Mini-bar
Dressing area
Terrace
Garden furniture
Ironing facilities
Media
Flat-screen TV
Cable/ Satellite television
Telephone
Good to know
Check-in
from 15:00-23:59
FREE
Check-out
until 11 am
FREE
Pets
Pets are allowed on request.
Rooms and availability



Bed options:

Max:

2 persons
Location
11461 Sunset Boulevard
,
Los Angeles
,
California
,
United States
,
90049
, California
City landmarks
Nearby
Restaurants
Hotels nearby
100 Constitution AVE
Jackie Robinson Stadium
1.5 mi
1200 Getty Center Dr #1100
Getty Research Institute
2700 ft
333 S Barrington Ave
Veterans Barrington Park
3600 ft
University
University of California
1.4 mi
San Vicente Boulevard
San Vicente Boulevard
1.4 mi
100 Constitution Avenue
Serenity Park Parrot Sanctuary
1.2 mi
11303 Pershing Ave
West Los Angeles Streetcar Depot
1.2 mi
Cemetery
Pierce Brothers Westwood Village Memorial Park
1.8 mi
Garden
Mildred E Mathias Botanical Garden
1.6 mi
10899 Wilshire Blvd
Franklin D. Murphy Sculpture Garden
1.7 mi
Garden
UCLA Mildred E. Mathias Botanical Garden
1.6 mi
595 Charles E. Young Dr E Geology 3697
UCLA Meteorite Gallery
1.6 mi
1350 South Sepulveda Boulevard
Westwood Recreation Center
1.8 mi
10850 Wilshire Blvd Ste 750
Rhodes Jewish Historical Foundation
1.8 mi
1515 Westwood Boulevard
Bristol Farms Westwood
2.1 mi
1453 Federal Ave
Eglise San Sebastian
2.0 mi
Gallery
Frederick R Weisman Art Foundation
2.5 mi
3105 Wilshire Boulevard
Bristol Farms Santa Monica
2.2 mi
Gallery
Ernie Wolfe Gallery
2.2 mi
Church
Los Angeles California Temple
2.4 mi
Hospital
Sawtelle Japantown
2.5 mi
Museum
Getty Center South Building
1200 ft
Restaurant
On Sunset @ Luxe Hotel Sunset Blvd
600 ft
Restaurant
Angeleno-Main Kitchen
1300 ft
Restaurant
The Brentwood Restaurant & Lounge
3400 ft
Restaurant
Maria's Italian Kitchen
3300 ft
Getting around
Airports
Los Angeles International

(LAX)
11.2 mi
Hollywood Burbank

(BUR)
15.9 mi
Train
Wilshire / Western (LACMTA station)
10.3 mi
Burbank Bob Hope Airport Amtrak
10.6 mi
You can book a shuttle, once your reservation is complete.
Reviews of Luxe Sunset Boulevard Hotel
Liam

The hotel was a great choice for a weekend away. The staff was friendly and accommodating, and the rooms were well-appointed and spacious. We especially enjoyed the pool and the great views from our room. The location was convenient for exploring the area, and the hotel shuttle service made it easy to get around. The breakfast was delicious and we appreciated the stocked refrigerator in the room. a great experience.

The only downside was the noise from the nearby freeway, which could be heard from our room. However, the sliding glass doors helped to lessen the noise. Additionally, the hotel's location is a bit isolated and not within walking distance of many restaurants or shops. However, the shuttle service and nearby Starbucks made it easy to find food and drinks when needed.

Jonathan

Getting to Westwood from the hotel was easy and quick, as it was only a short drive away. There were plenty of shops and restaurants close by, which was really convenient. The room was well-designed and comfortable, and the service at breakfast was top-notch. The view from the hotel was stunning, with a great panorama. Leisure facilities were abundant, including a pool and gym. As someone with disabilities, I also appreciated the wheelchair accessible features in the hotel, such as the ramps and elevators.

The noise levels in this hotel were quite high.

Brian

The place was nicely styled and quite comfortable. The staff were friendly and welcoming, and two complimentary snacks were provided. The location was perfect for our needs with several nearby tourist attractions. Also, the room had a great view of the city.

We had a problem with the air conditioning which caused us discomfort for a while, and the carpets were a bit dirty in one of the rooms. Additionally, we found a lack of staff in the dining area, which caused some delays during breakfast.

George

Staff were really friendly and helpful. The hotel facilities were great and everything looked clean and well-maintained. The location was convenient to a lot of shops and restaurants. Parking was easy and hassle-free.

Nothing to complain about at all.

Paul

The bed was comfortable and the pool looked great. We didn't get a chance to use it, but it seemed inviting. Also, we appreciated the nice and responsive front desk and valet staff.

The valet parking for the upper level was overpriced and unnecessary. The lounge food was terrible, especially the microwaved pizza. The room had a strange smell, like cheap carpet deodorizer, and there was a huge gap under the door that let in too much hallway noise. we wouldn't avoid this hotel, but we wouldn't go out of our way to come back either.

missing

Spacious, clean room. Pleasant pool and extremely friendly staff.

Within walking distance, there is nothing to find, but shops or restaurants

missing

Absolutely everything about this hotel is amazing, from the polite, friendly staff, cleanliness, luxury and location.. It was a fantastic hotel to stay in for our honeymoon.. I would recommend this hotel over and over again.. We were upgraded to a suite as we were on honeymoon which was fabulous.. Hotel room was pure indulgence and it added to the romance of the occassion..

There is absolutely nothing not to like about this hotel.. Perfect

missing

We found this hotel to be a great location...midway from beach and shopping. Excellent, excellent staff. We would stay here again in a heartbeat! Service outstanding and food choices very good.

The location of the pool in relation to our room.

missing

Nice hotel on Sunset Boulevard. Good value for money and friendly staff. Valet parking is perhaps a bit expensive, but you must expect to pay something in la.

Wi-Fi tend to be a bit slow and unstable, but that might have been our room's location.

missing

What a steal for this price! 5 star hotel by far! Exceeded my expectations. room was gorgious with all new appliances and furniture. Colors were neutral and inviting. Loved this hotel! will definitely stay here for any future Southern California trips!

missing

Great service - very friendly and welcoming. Comfortable rooms; spacious with balcony (overlooking courtyard/pool are ideal). Lovely pool area. Shuttle service within 3 mile radius of hotel is a bonus (includes Getty Ctr and restaurants along San Vicente).

missing

our stay (whole family) was just great. staff was kind and competent, rooms where large and very comfortable (i did appreciate silence) and the pool area very relaxing. pretty convenient to get to any touristic spot in LA...and the hotel can offer great deals for visiting universal studios.

missing

The scene was tranquil and serene. The surroundings were beautiful. The pool and outdoor restaurant was beautiful. The staff was amazing. My room was huge and very very clean and comfortable. Room service was impeccable. I had an amazing stay at the Luxe Hotel on Sunset-- although I do wish it were in walking distance to shops. If stayig at this hotel- rent a car bc cabs are expensive. Or get a driver! And then your trip will be perfect!

missing

This hotel is amazing. Although it is used for conferences and meetings, you do not feel out of place on a leisure break. The staff are so helpful and cannot do enough for you. The rooms are spacious and extremely clean. Chris and Deborah on reception were particularly helpful during our stay and the courtesy car to local shopping malls is a bonus. The food in the hotel is really good too. All in all we will definately return here and cannot find fault with this hotel at all.

missing

It is a fantastic hotel, away from the hustle and bustle. Service was great. Liked the location in Brentwood/Bel Air.

The room service was expensive and not that great.
FAQ about Luxe Sunset Boulevard Hotel
Which attractions can we visit during our stay in the 4-star Luxe Sunset Boulevard Hotel?
The Getty Art Museum, set within 1.5 miles from the 4-star Luxe Sunset Boulevard Hotel as well as the lush 25-acre Palisades Park placed just a 15-minute drive away are well worth visiting. If you want to explore even more landmarks in Los Angeles, visit The J. Paul Getty Museum, which is located 0.5 miles away.
Can we park our car at the Luxe Sunset Boulevard?
Yes, guests of the Luxe Sunset Boulevard can leave their car in a garage on site.
What is check-in and check-out time at Luxe Sunset Boulevard Hotel Los Angeles?
Guests of Luxe Sunset Boulevard Hotel Los Angeles can check in from 3 PM to 11.59 PM and check out from 11 AM.
Which facilities are offered in the rooms of the hotel?
Most rooms of the hotel include a sun terrace and a dressing area as well as a flat-screen TV with satellite channels and WiFi.
Does the staff at the Los Angeles hotel speak any foreign languages?
Yes, the staff of the Los Angeles hotel will help you in Tagalog / Filipino, Spanish and English.
Are there any business facilities featured at the 4-star Luxe Sunset Boulevard Hotel Los Angeles?
Yes, for business travelers the 4-star Luxe Sunset Boulevard Hotel Los Angeles provides a photocopier and a desk.
Does the 4-star Luxe Sunset Boulevard offer rental services?
At the 4-star Luxe Sunset Boulevard guests can rent cars.
Which facilities are provided in the 4-star Luxe Sunset Boulevard Hotel?
The 4-star Luxe Sunset Boulevard Hotel includes such facilities as an ATM and an elevator, whereas guests' safety will be ensured with a safety deposit box and fire extinguishers.
What spa facilities are provided at the hotel?
Spa facilities in the hotel include sauna facilities and an outdoor swimming pool.